Zieba Builders Wins Regional Chrysalis Awards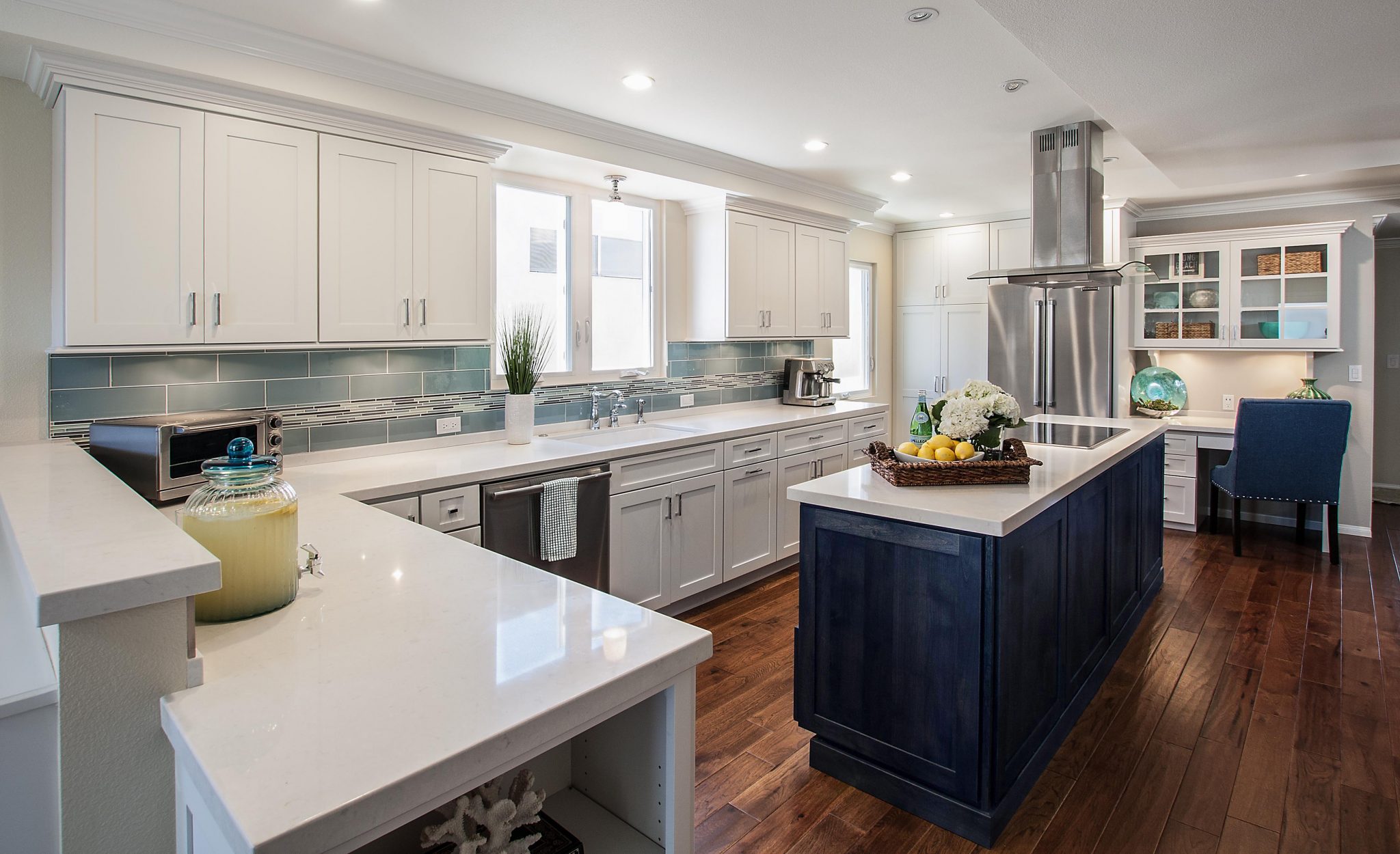 The Chrysalis Awards named Zieba Builders of Long Beach, regional winners in Residential Interior Over $100,000 category of their annual awards competition.
Continuing to set new standards of professionalism, 92 remodeling companies from across the United States were named winners at the 2015 Chrysalis Awards for Remodeling Excellence. The entries were judged on overall design, the creative use of space and materials, and the degree to which the project enhanced the original structure.
"This was the first time we entered the Chrysalis Awards and we are proud to have won for this interior remodel," said Karen Zieba, Vice President of Zieba Builders. "This project is a great example of our master plan approach where we remodel in phases over time to accommodate a client's lifestyle and budget needs. In this particular case, we maximized every inch of existing space and improved the function and comfort for a couple with a new baby. We considered their immediate and future needs in our design to ensure their home can grow with the family."
The Chrysalis Awards program, begun in 1994, recognizes the nation's best work in fifteen general categories of residential and commercial remodeling. The Chrysalis Awards are open to any professional remodeler and design professional in the United States.
"To win an award in this highly competitive category is quite an achievement," says Ken Kanline, Director of the Awards.
About Zieba Builders' Winning Project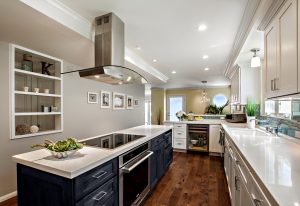 First-time homebuyers with a baby on the way purchased the upper unit of a duplex in an upscale coastal community in Long Beach. We discovered that although they loved the beach community and the peek-a-boo ocean views, their 3-bedroom/2-bath home presented several challenges for the parents-to-be.   Top priorities were to provide a safe place for bathing the baby, improving bedroom privacy, and improving the kitchen layout and storage capacity.
Zieba Builders created a master plan to build in three phases over a 2-year period, which included remodeling two bathrooms, a laundry room, and kitchen.
We maximized every inch of existing space and created customized solutions, which included a room-within-a-room for the laundry, a built-in banquette, and a smaller but better functioning kitchen with more storage. Careful selections from tile design, countertops and paint colors give this home a cool and relaxed coastal vibe.
With a thoughtful plan, we were able to deliver all of the client's wish list items by creatively working within existing space. Now, this home feels brand new and offers more space for this family of three.
To see more photos of this project, visit our Houzz project gallery.
About Zieba Builders
Zieba Builders is an award-winning Design/Build remodeling company based in the Long Beach Arts District serving the communities of Long Beach, Orange County, and the Palos Verdes Peninsula. Established in 1988, the company's commitment to providing clients with the highest quality construction and innovative design along with their commitment to the highest level of customer satisfaction is reflected in their 98% recommendation rating with Guild Quality, the nation's leading Customer Satisfaction Survey organization for the building industry.
About the Chrysalis Awards
Pictures of the 2015 award-winning projects can be seen on Chrysalis website www.chrysalisawards.com and on www.porch.com beginning in late June. For more information about the Chrysalis Awards, contact Ken Kanline at 888-263-5687 or at info@chrysalisawards.com.