Zieba Builders is Moving!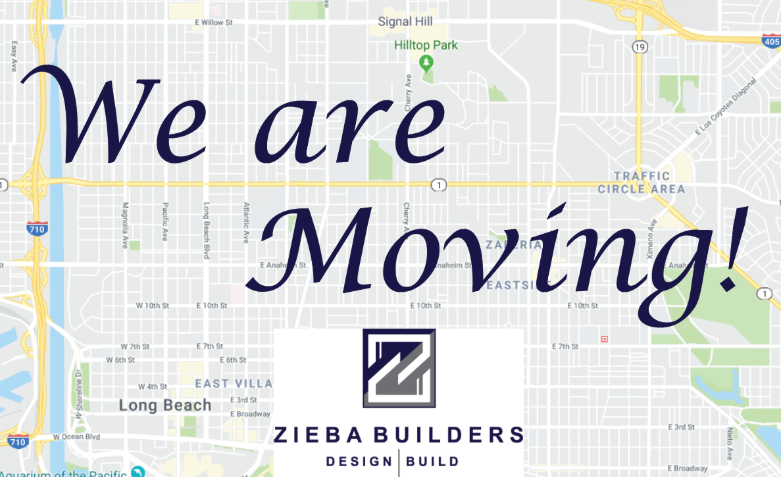 After helping countless clients change their surroundings by building, remodeling and updating master suites, kitchens, bathrooms and more, it's time for ourselves to switch things up! We are thrilled to announce that starting mid-October, your favorite full-service contractor's office is moving to a new address. But worry not – our brand-new headquarters is going to be in Signal Hill, an even more central, easy-to-reach location in the heart of Long Beach. Right off the 405 freeway, with lots of parking spots, and only about three miles (or about a 15-minute drive) away from our old downtown building, this relocation ensures more comfort and simplicity for you!
As you are reading this, boxes are being packed, equipment moved, and plans made on how to use all this new space. Stay tuned for updates on the process and the new address! We can't wait to welcome you in our modern and spacious Zieba Central soon to show you our new home and help you with any and all construction projects to improve yours! For comments or concerns, please do not hesitate to contact us at (562) 439-5294. We will be more than happy to answer any questions you may have and look forward to seeing you in our shiny new office!