What makes a Luxury Kitchen Remodel Luxury?
There are numerous ways, styles, and methods to remodel your kitchen. Since it is one of the most popular home improvement projects, it follows that ways to go ahead with it exist for just about any situation, taste, needs and of course income. Generally speaking, luxury remodels are very much distinct – drastically speaking, you can tell whether the kitchen you are in is the carefully planned result of an upscale Design-Build firm, or the product of a trifecta of DIY, your handyman neighbor, and Ikea. Even though it is quite easy to differentiate a luxury kitchen from its cheaper cousins, it can sometimes be hard to exactly pinpoint what it is that makes your upscale remodel, well, upscale. Here is a non-exhaustive list of some hallmarks of luxury kitchen remodels that, taken together, create that unmistakable look, feel, and vibe of indulgence. 
Professional Design
Luxury is exclusivity. A pre-fab kitchen, or any mass produced design, precludes your kitchen from being luxurious. At the same time, don't go crazy in a burst of creativity and try to design your kitchen yourself. Of course it is your kitchen after all, so your spirit should be reflected in its design. A great designer is able to take your inspirations, likes and preferences, and create a cohesive and beautiful concept. A unique and tasteful design by a professional firm can truly convey the upscale status. Also, be advised to not simply jump on some trend: A timelessly tasteful base is key to luxury, complemented by stylish elements of the time.  
Custom Cabinetry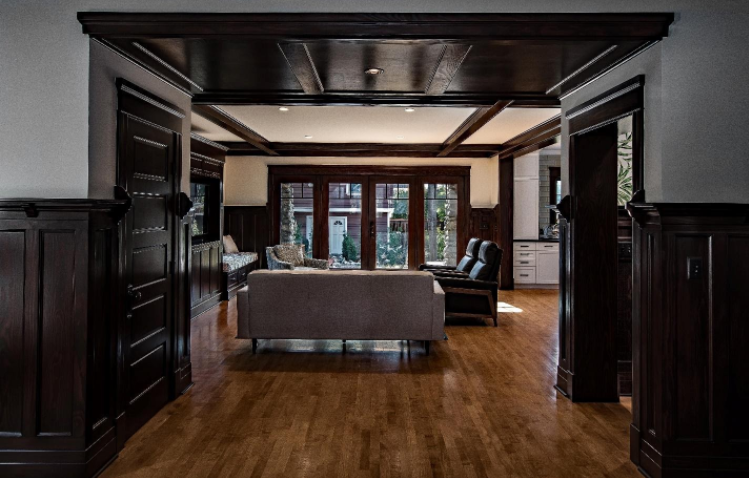 If design is the genes of your kitchen, cabinetry is its face. Cabinetry is a lot more than just your storage: Islands, integrated banquette seating, and even paneled appliances fall into this category as well. For a luxury kitchen, your cabinetry has to be custom. There is absolutely no way to create true luxury with store-bought, cookie cutter cabinets. A unique, upscale design requires custom cabinetry, because your vision should define reality, material constraints should not define your project.
Luxury Materials
Thermofoil cabinets? Laminate flooring? Walmart fixtures? While this kind of things have great advantages for budget-oriented people, there is no room at all for cutting corners on materials when it comes to luxury. It's not just about the look, but the feel and vibe as well. If you would not wear a $50 fake Gucci belt or Rolex from some bazar in Shanghai, you absolutely do not want to compromise on quality materials for your luxury kitchen.
Bright & Open Ambiance
Luxury kitchens are not  just a utility to prepare food. They should be built to host, live, and entertain. Open floor plans, with high or vaulted ceilings and bathed in light, provide a great opportunity to create a stunning space to live and love. The airy and inspiring aura created by open floorplans and light-flooded spaces will be essential to convey the luxury experience.
Seamless Flow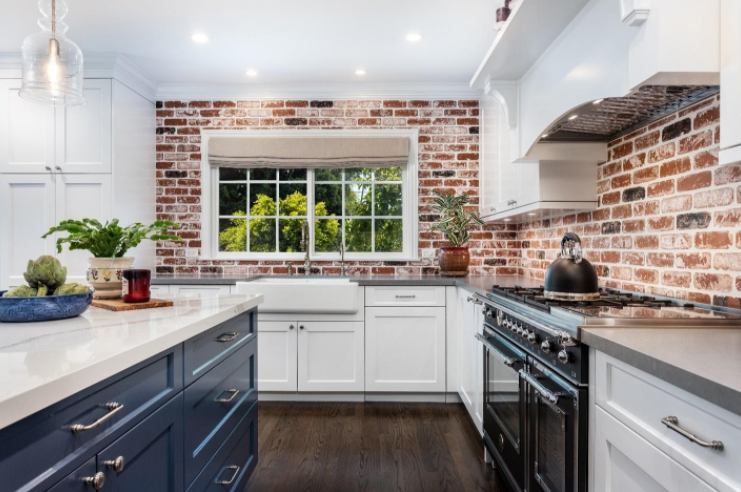 As with the bright and open ambiance, in a luxury kitchen you don't want to have visible trash cans or ill-fitting appliances destroying the vibe and interrupting the flow of the room. Appliances should be stylish, matching, built in, and/or concealed, depending on what they are. Ill-fitting, bulky fridges and ranges that interrupt or destroy the elegant and cohesive overall look have no place here. Trash and recycling should also be integrated – no luxury kitchen has an insect-attracting garbage can standing around in it.
Convenient Appliances
Luxury is indulgence. Therefore, a luxury kitchen should be set up to enjoy. Don't limit your appliances to the bare minimum necessities – Integrate the fine stuff in life like wine fridges and espresso bars. Similarly, do not limit yourself to considerations of utility. Lighting that not only illuminates, but inspires, and smart kitchen equipment that takes the work out of your routine are hallmarks of luxury in kitchen design as well.
Overall, what sets a luxury kitchen apart is a combination of exquisite design, high-quality materials, and convenient, comfortable amenities. Zieba Builders can provide all of that and more! With decades of experience and a proven track record of making luxurious visions become reality, ZBI will help you live the life of luxury you deserve. Request an appointment today at 562-439-5294!