Luxury Kitchen Remodels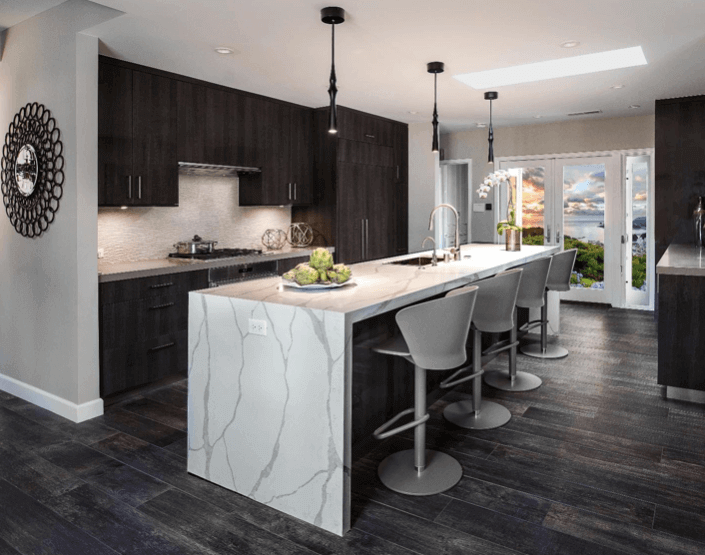 When it comes to making noteworthy upgrades to their homes, many homeowners focus on kitchen remodels. Considering the kitchen is the heart of the house, it's not a surprise that this area has become such a focal point.
It can become overwhelming to decide on your kitchen remodel details, with so many options to choose from. Thankfully, your friends at Zieba Builders want to help you! So, if you are looking for the best luxury kitchen remodels, look no further. 
For a few ideas to get started, here are some thoughts on some luxury kitchen remodel options for your own home.
Upgrade Your Old Appliances
Upgrading your appliances can result in a pretty remarkable difference in your kitchen. Not only will your kitchen look like it has had a facelift, but you'll also find that you'll be saving money over time. Newer large appliances are known for being more energy-efficient and, therefore, will help out with your electricity bills.
Consider an Open Floor Plan
Consider opening up your kitchen space by tearing down any non-load-bearing walls for the ultimate update. 
Or another way to open up your space if you're limited with your walls is to opt to have open shelves rather than closed cabinetry. Install the shelves at upper cabinet height, with the lower shelf no closer to your counter than 18 inches or so.
Cozy Up With a Nook
What better way to invite people to cozy around your kitchen than by adding a little reading nook to your space? Instantly add seating and storage space to your kitchen by creating a multipurpose nook. This informal space can be a great place to enjoy that early morning cup of coffee or can be used for additional dining seating as needed.
Fresh Coat of Paint
Upgrading your cabinetry with a fresh coat of paint is yet another shocking way to get you started on an effective way to give your kitchen a new, high-end feel. As long as your cabinets are in good working condition, rather than replacing your cabinets altogether, painting your kitchen cabinets can be a great way to give the feel of a full remodel on a budget.
You can even play with colors to help create a new feel in your kitchen. For example, painting your cabinets a lighter color will add the feeling of more space by brightening your kitchen. You can even install new hardware for a more modern look.
Trust the Experts at Zieba Builders
At Zieba Builders, we have decades of experience with all kinds and styles of high-end kitchen remodels. For more information on our custom carpentry and what else we can do to transform your kitchen to the next level, do not hesitate to call us at 562-439-5294!