Happy Thanksgiving from your friends at Zieba Builders!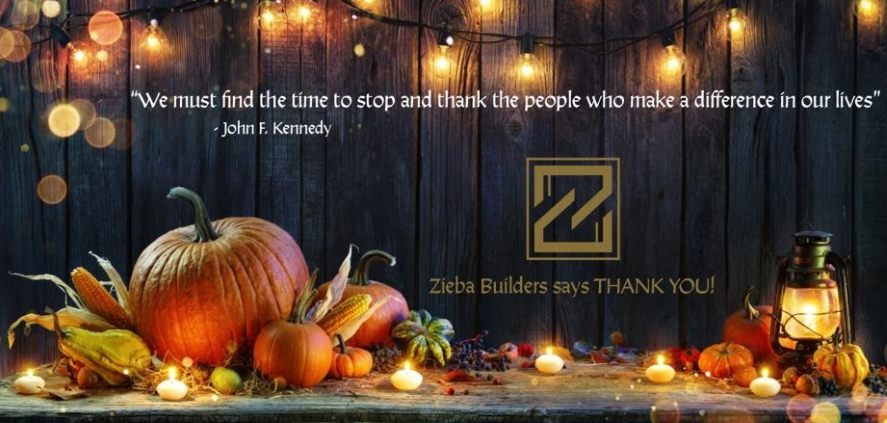 An eventful year is drawing closer to its end – and as the festive season starts, it is time to reflect and give thanks! Even though the twenties didn't start as we all hoped, there are plenty of things to be grateful for. Friends, family, community and connections forged are always a blessing, and we truly hope you and your loved ones are happy, safe and cozy these holidays!
This holiday season, we have but one wish: Your happiness.
We are incredibly thankful for mainly one thing: You. At Zieba Builders, your satisfaction is always our primary concern. We are here for you and hope you are having a peaceful and amazing Thanksgiving in your remodeled home! Do not hesitate to contact us with questions and concerns. Until then, we wish you nothing but the best and a tranquil start to the holiday season!